CSA 2018 Sign-Ups are OPEN
CSA, or community supported agriculture, is a great way to support local farmers while also trying new and fresh produce! It's a great way to become a locavore and introduce new vegetables and fruits to the family dinner table. Each week on either Tuesdays or Fridays come by the farm to pick up your fresh box and recipes for that week's share! Starting in May and ending in September!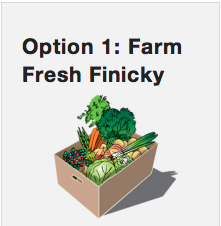 ---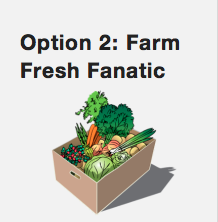 The Farm Fresh Fanatic Share is for those families who love all kinds of produce. A family that "Strives for 5+" servings of fruits a veggies a day will sure utilize this treasure box of produce. Designed for larger families and produce professionals, this box will contain the makings of the Farm Fresh Finicky smaller box but in larger proportions and with additional items. If you're committed to being a locavore, enjoy local food and supporting local agriculture, we're happy to oblige you with the best of the best.
---
---
CSA Recipes 2017:

CSA Recipes 2016